El Ultimo Canto, Agustín Barrios Mangoré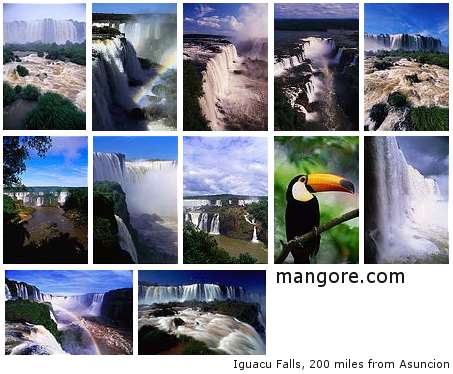 If there is one guitar piece that every guitarist really, really wants to play is a tremolo piece. The best known is Recuerdos de la Alhambra (Remembrances of the Alhambra -the Moorish palace in Granada, Spain). It is one of the few great guitar compositions prior to Barrios Mangore. The world of music is generally divided in Before Bach-After Bach. The world of guitar I divide into Before Barrios-After Barrios . Recuerdos de la Alhambra is a gorgeous piece...Barrios Mangore Una Limosna por el amor de Dios is a masterpiece.
The best rendition of tremolo I have ever heard is Narciso Yepes. His Deutsche Grammophon recording of Recuerdos de la Alhambra is simply marvelous. Segovia's tremolo was also very good. He almost never played tremolos in his concerts though. This was due to the fact that besides Recuerdos, the other great tremolos were Mangore's Una Limosna por el amor de Dios and Un Sueño en la floresta. Segovia never played any Mangore although he greatly admired the Paraguayan composer whom he met in Buenos Aires, Argentina. He took a dedicated copy of La Catedral which he promised he would play and record...but never did...the reasons are almost too obvious...they call for sinful speculations.
If it were not for the English-Australian guitarist John Williams recording of Barrios in the 70s, we would probably not even know about this phenomenal composer and guitarist.
Part 2
I start the second section to this page by showing you the best approach to playing tremolo efficiently. Simply look at the images

Tremolo technique video
Download
Tremolo is a mandolin type of effect which requires a specific kind of preparation from the student. It delivers the sensation of polyphony and stereophony to its fullest since the listener is often fooled in believing that actually two instruments are being performed simultaneously.
Una Limosna por el amor de Dios is Mangore's last composition. The piece is based on a true story.
The story goes like this: July 2nd 1944
Mangore was in San Salvador teaching a lesson when, suddenly, someone knocks at the door. Barrios opens the door and an old lady with her arm stretching forwards tells him "Una Limosna por el amor de Dios" -"An alm for the love of God"- Mangore gave the lady a few coins and then went back to his student with a smile on his face. Looked at him and told him: "I am working on a new piece and I know what I will do with it...I will incorporate the knocking at the door in the piece"... Barrios died on August 7th 1944 and left the piece finished but without a title. When the student that was with him told this story, the piece was called "Una limosna por el amor de Dios"...for being Mangore's last composition it is often called "El Ultimo Canto" -The last song-
The Knocking appears in the very first measure and will never go away. It is represented by the 2 double eight notes which will play the counterpoint rhythmic melody to the tremolo -main melody.- The player should try to give the two consecutive notes its persistence character.

I worked on this fingering with Maestro Carlevaro in Montevideo. The year, 1986. I find fingering to be a very challenging activity. Spending time on fingering will ensure a more fluent piece of music. I am real proud of this work. I have played other fingerings and the difference is immense. This one is fantastic. Feel free to adapt it even more to your unique features and playing.
PS I originally posted the fingering only. As of today, each staff will be accompanied by video and animations.

members area only
Una Limosna por el Amor de Dios, Mangore,
Punta del Este, Uruguay Video Production 1.82 MB