"Angela" Eliseo Fresquet-Serret Composition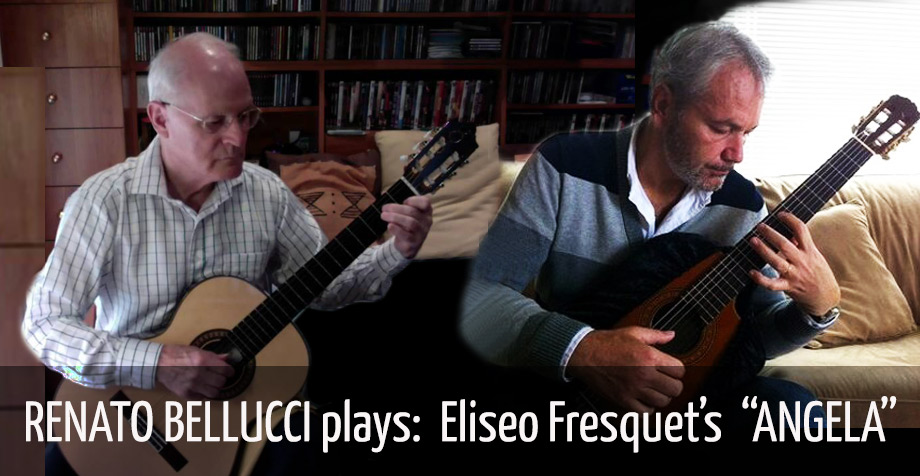 Renato Bellucci plays: "Angela"
I simply cannot get enough of this genial Catalan Composer. Eliseo Fresquet-Serret has dedicated some of his most beautiful compositions to me (Meditació, Somnis de Juventut, Angela). I know that Eliseo loves me to play his music, he clearly finds my insight in his music precise and we share many of the same profound experiences of life. We consider each other as brothers and we are in the Lord. When Eliseo mailed me the music for Angela, these were the accompanying words:
"Te envío Ángela, pieza dedicada a mi hermana Ángela e inspirada sobre el amor que siempre sentí por mi madre, que también se llamaba Ángela. Falleció en mis brazos y no paraba de santiguarse hasta que nos dejó. Un abrazo Eliseo"

This is "Angela", a piece I dedicated to my sister Angela and inspired in the love I felt towards our mother whose name was also Angela. She passed away in my arms and would not stop making the sign of the Cross until she left us to be with the Lord. A big Hug, Eliseo."
S.D.G.