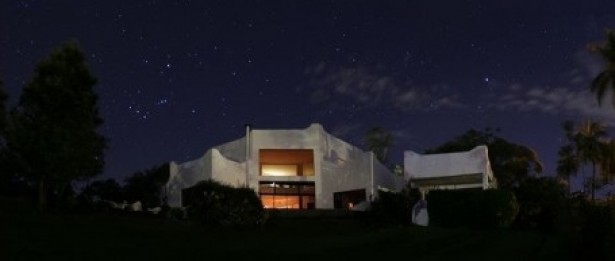 Intensive Classical Guitar Courses 2018-2019 with Renato Bellucci
Study With Me
Image Below: Maria Ayala receive the Diploma for completing with honors the intensive guitar course she took in my Asuncion academy. Bravo Maria.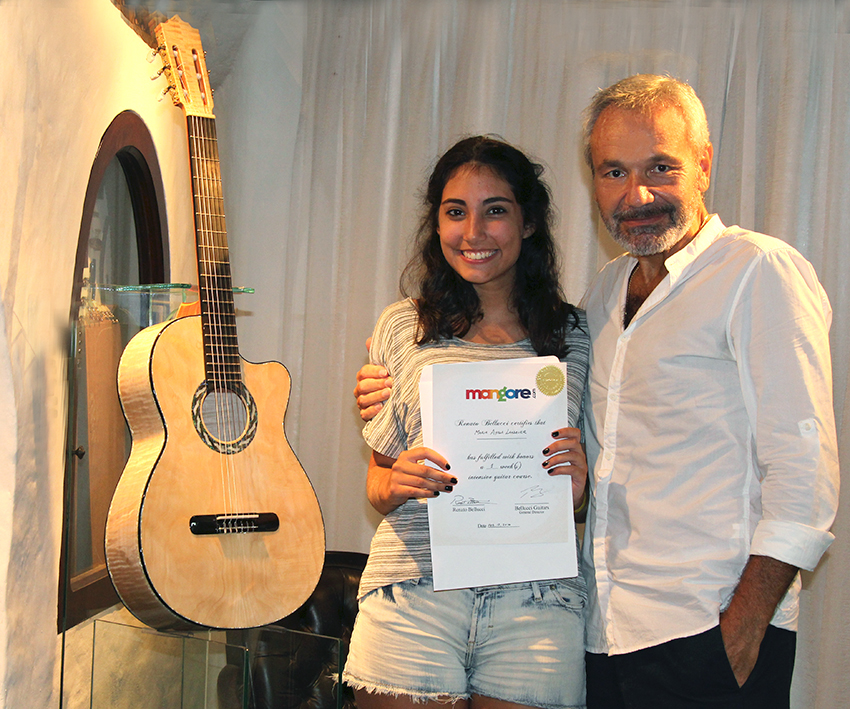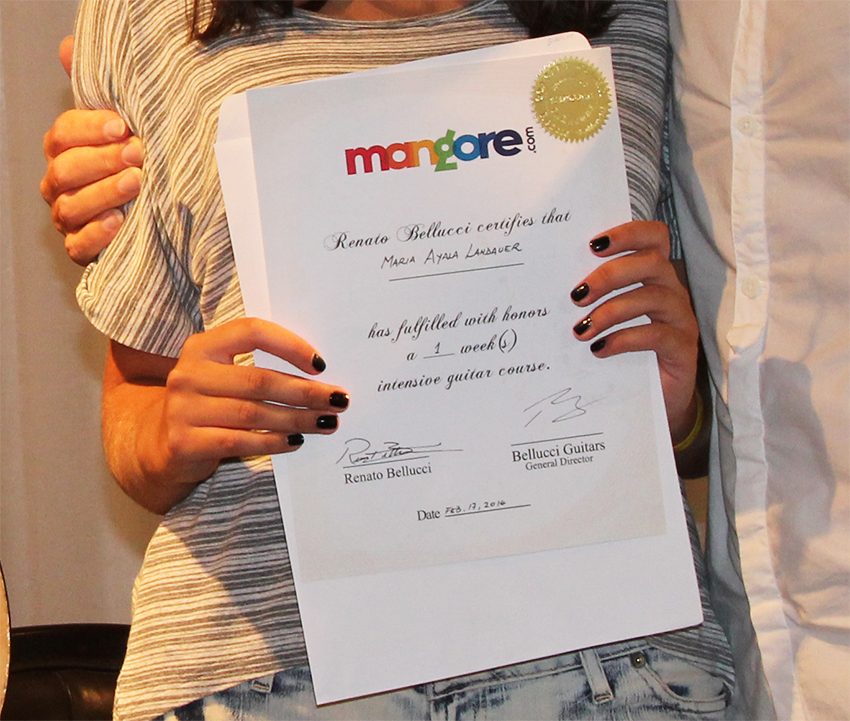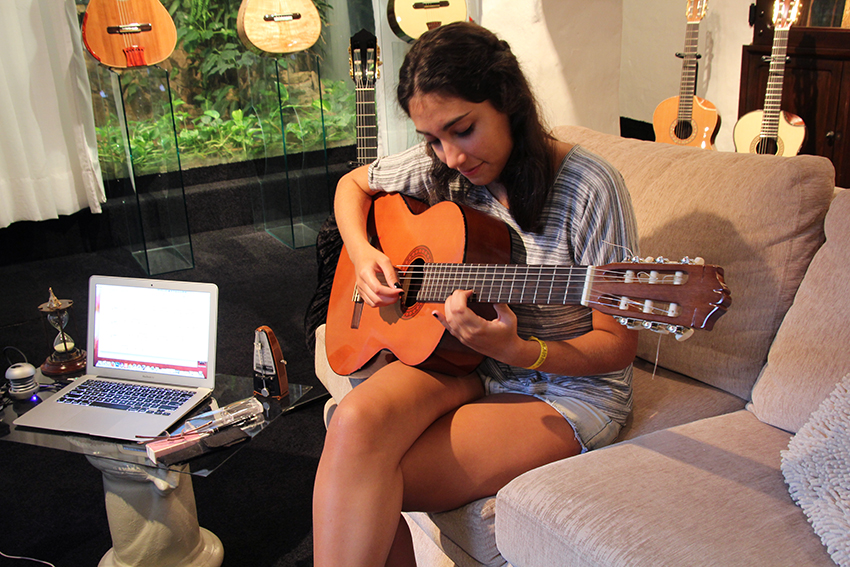 Maria playing "My Heart Will Go On", 2016
I will help you take your playing to the level where you feel secure and all your doubts are dissipated. You will polish your sound and repertoire and understand how a perfect technique is achieved. Guitar playing will finally become easy. You will feel as though your eyes are finally open. Guaranteed!
US$ 690
The continuation of this class is in the members area, become a member today.