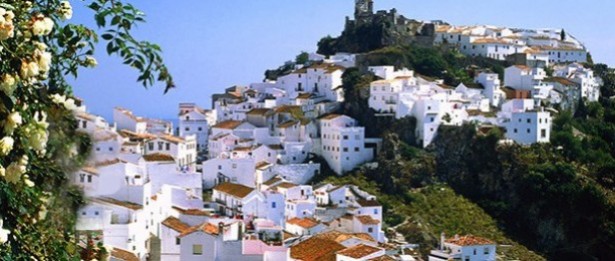 Rodrigo Joaquin, "Aranjuez"
Fingering: Renato Bellucci
The Adagio is one of the best known guitar melodies ever. Believe it or not and contrary to the tradition at the time, Joaquin Rodrigo did not dedicate the piece to the Andalusian Master guitarist Andres Segovia. Andres Segovia on the other hand, never played the Aranjuez concerto. Still, the work is synonymous with "Guitar Concerto" and this is the most played movement in the guitar world. Here you will find the complete guitar part for the second movement of the Aranjuez Concerto, The "Adagio". Work every staff slowly leaving nothing to chance and making sure that you relax both hands at every chance you get.
This amazing work will help you improve your scale speed as well as the left and right hand coordination. You will also Improve your barres and increase your stamina and overall musicality.
Staff and Video 1
The opening section, is a long series of chords played in a soft rasgueado style, using the thumb alone. Allow for total relaxation of the left hand between barres
UPDATES:
Asunción, May 21, 2004
Santa Monica, CA, January 17, 2013
Asuncion, Paraguay, August 6-13 2014

Asuncion, Paraguay, May 6-7 2020

The continuation of this masterclass is in the members area, become a member today.